While most electric vehicles will draw power from the grid to charge their batteries, V2G technology allows electricity to flow in both directions. This bi-directional charging allows the energy stored in a car's battery to be used.
could be discharged back to the grid, which is especially advantageous during peak demand because it allows energy to be used where it is most required.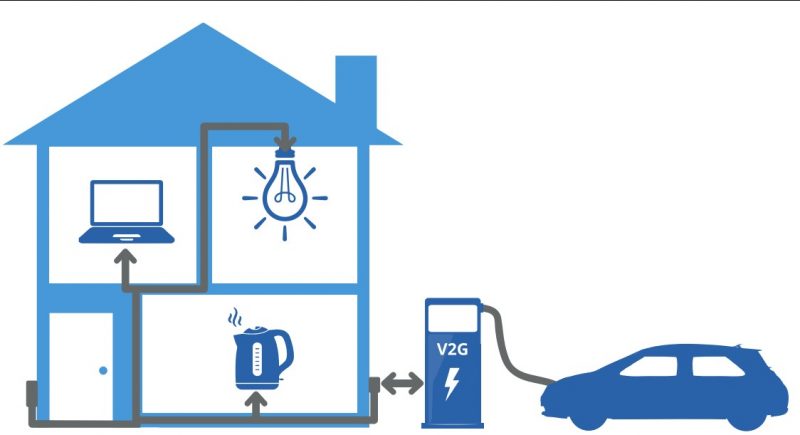 Vehicle-to-Grid charging allows energy to travel in both directions, from the grid to the car and back again. This allows a company or individual to use the battery in an electric vehicle as a storage device. Some electric vehicles and chargers already support this type of charging, allowing customers to sell energy back to the grid directly. This can help businesses save money on electricity while also providing a new cash stream.
V2G works by allowing an EV to receive energy from the grid while also sending part of that energy back at peak demand — or simply when the user wishes to sell off excess energy. A user can choose to discharge the electricity stored in their car's battery back to the grid using a smart charger and the appropriate software. This might happen automatically based on predefined conditions, or they may choose to give the energy back once they know they won't need their car for a while.
The effectiveness of V2G is contingent on vehicles remaining plugged in.
With only 30% of people using this technology, a significant behavioral shift is required.
V2X Vehicle to Everything
V2X has limitless applications because it can power practically anything:
Homes
Businesses
Individual buildings
Other Vehicles
Machinery
Robots
External baterries
The opportunities are endless with V2X as it could power almost
anything, including:
Homes
Businesses
Individual buildings
Other vehicles
External batteries for additional storage
Personal mobility devices
Machinery
Farm equipment
Robots